Your regular donation, large or small, will help ensure we can continue to support vulnerable children and young people. Your generosity will allow us to plan, invest in and refine our service, supporting more mentors and ensuring young people can go on feeling happier, more confident and able to overcome barriers to achieving their potential.
What does your donation buy?
It buys time. Time for a young person to spend with a positive, inspiring mentor. That mentor has been recruited, screened, trained, supported and managed by our professional practitioners – but the benefit is their time. Time with mentors makes young people feel valued, confident and aspirational.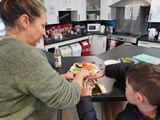 £10 Time to talk
Just £10 could provide precious time and space to chat - perhaps for a hot chocolate in a café or a board game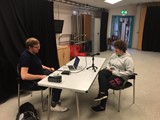 £50 Time to inspire
Your £50 could provide the chance to try something new - perhaps a day trip, a new activity, a play, an exhibition or a sporting event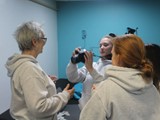 £100 Time to connect
Your £100 could pay for a young person to make friends by joining an open youth night or group activity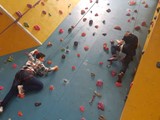 £250 Time to change
Your £250 could help a young person to grow in confidence, to explore a range of opportunities, and find a new path forward
Support us today
Please, support the work of Mentoring Plus with vulnerable children and young people. Any regular amount you are able to give is hugely valuable to us.   
Support our work
Each young person we support has a different story to tell - each one as powerful as the next