Big Give Christmas Appeal 2021
The Big Give Christmas Challenge, the UK's biggest match-funding campaign, is back again; offering you the chance to double your donation to Mentoring Plus. We are delighted to have already received pledges for £7,500 BUT to unlock this amount, we need to raise another £7,500 IN JUST 7 DAYS!
We'll keep you updated on this page as to how we're getting on - don't forget the appeal opens at 12noon on Tuesday 30 November and finishes at 12 noon on Tuesday 7 December.
Please donate by going to our appeal page here
Time to be Playful with a Trusted Mentor
Our young people face tough challenges at home and school. Many receive social care support and are young carers in families facing complex physical and mental problems. The impact this year of lockdown has added to their challenges. Long periods of isolation, increased anxiety about transition back to school and for some financial difficulties at home. Their lives are challenging already and often this means little time to be playful and enjoy being a child.
Solution
Connecting young people with a trusted mentor has been and continues to be a vital part of our work. Young people need more support to access services like ours, helping them feel safe, confide in adults they trust and have supportive conversations. When young people face challenging and sometimes chaotic lives, having a set time each week with a neutral trusted adult just being playful can make all the difference - it can help them cope with situations at home and school much better.
How your donations could support us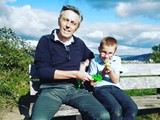 £10 Time to talk
Just £10 could provide precious time and space to chat - perhaps for a hot chocolate in a café or a board game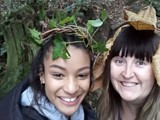 £50 Time to inspire
Your £50 could provide the chance to try something new - perhaps a day trip, a new activity, a play, an exhibition or a sporting event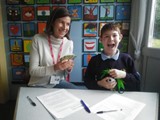 £100 Time to connect
Your £100 could pay for a young person to make friends by joining an open youth night or group activity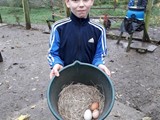 £250 Time to change
Your £250 could help a young person to grow in confidence, to explore a range of opportunities, and find a new path forward
We had a great time, we became good friends, and we both got a tremendous amount from it. I'll miss seeing him. But I hope he has a sense now of how special he is. And I hope he remembers me for being someone who cared, and who thought he had potential
As a large employer based in Bath, Novia Financial is proud to provide both mentoring experiences for students and financial support to Mentoring Plus through Novia Foundation. Mentoring Plus does great work helping young adults see their own potential and introduce them to new opportunities