Ruth Keily
Chief Executive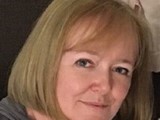 Responsibilities: Keeping the home fires burning! Fundraising, budgeting, reporting. Making sure everyone is talking about Mentoring Plus, so that they volunteer as mentors and support our work. Running projects. Making connections with local businesses and organisations, arranging events, PR and social media.
Previous experience: Grew up near Bristol, moved back to the south west after uni and 12 years in London. 25 years working in marketing, across financial services, IT, publishing, home and garden businesses.
Likes Mentoring Plus because: I love working with people who give their time and energy to others, like our volunteers.
Good at: Writing stuff
Not so good at: Technology rage
Support our work
Each young person we support has a different story to tell - each one as powerful as the next.