Natalie Bertoncello
Operations Administrator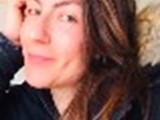 Responsibilities: 'Operations administrator': assisting with the business and administrative needs of the charity and helping to streamline business processes to improve the charities efficiency as well as ensuring all staff members are training is up to date and human resource records are accurate and fully maintained.  
Previous Experience: I previously ran my own e commerce business for over years and have also done a lot of voluntary work in the charity sector including working for the Samaritans and Home start.
Likes Mentoring Plus Because: It's primary aim is to 'make a difference' by supporting one of the most vulnerable groups of our society working alongside young people and their families who need some extra support.
Good at: Surfing and Yoga.
Not so good at: Getting up early and cleaning my car.
Support our work
Each young person we support has a different story to tell - each one as powerful as the next.