Karen George
Senior Practitioner (SAFS)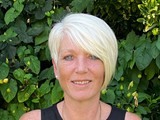 Responsibilities: Supporting young people in school to achieve their potential and help them improve their well-being and mental health.
Previous experience: Many years experience of working with families and young people especially in a school setting including attendance and behaviour, as a Personalised Learning Mentor and as a Student and Family Support Mentoring Practitioner.
Likes Mentoring Plus because: I am motivated by the positives and opportunities of working for Mentoring Plus, for the young people that I support and mentor.
Good at: Listening, being organised and setting a goal and achieving it!
Not so good at: Being concise, anything to do with the sea and having my photo taken!
Support our work
Each young person we support has a different story to tell - each one as powerful as the next.