Jo Symmons
Support Practitioner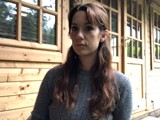 Responsibilities: As a support practitioner I make sure the practitioners and mentors in our team have everything in place before they begin working with mentees.
Previous experience: I have worked in the arts for a number of years and prior to this I have been Teaching support and Regional Education Officer for young men in social care, involving the engagement of young people in alternative education provisions.  Here I was privileged to work alongside young people to promote best outcomes for learning and well-being.  I am halfway through a four-year Diploma to become a qualified Counsellor. When I'm not working, I enjoy being on my narrowboat and love watching live music.
Likes Mentoring Plus because: We support and focus on the needs of young people and encourage them to realise their self-worth. The Mentoring Plus team are all professional, caring, focused and 100% dedicated to making a difference to young people. 
Good at: Listening and having a genuine interest in people, sarcasm and silliness, spending time with friends and appreciating being in nature.
Not so good at: Being cold or early mornings.
Support our work
Each young person we support has a different story to tell - each one as powerful as the next.