Humphrey Pain
Primary Mentoring Manager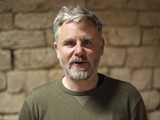 Responsibilities: Leading the mentoring programme for Primary aged children, as part of the volunteer mentoring team. Engaging and forming positive relationships with new referrals. Training and supporting mentors to deliver a child focused and positive intervention. Supporting a range of holiday activities for children around the County. Supporting children and families through transition from Primary School to Secondary School. Working in partnership with Schools, Families and other support services. I am also the Deputy Safeguarding Lead.
Previous experience: A childhood in Dorset. Slices of work in Shropshire and Bath before discovering Mentoring Plus some 20 years ago as a volunteer! Many different roles within Mentoring Plus and extensive experience and training in supporting children, young people and their families.  Also, bringing up 3 boys!
Likes Mentoring Plus because: I love the safe relationships that are built up through the project. The best of people is really on show whether it's through the young people, our amazing volunteers or professionals who really care….and we get to do some really cool stuff!
Good at:Taking time with, listening to and mucking about with children, young people and mentors. Keeping calm and positive. Being outside whatever the weather, especially if it's in the woods or on/in the river!
Not so good at: Remembering all the amazing, inspiring stories that I hear daily. 
Support our work
Each young person we support has a different story to tell - each one as powerful as the next.