Anna Brownell
Mentor Practitioner (SAFS)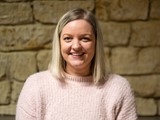 Responsibilities: To positively engage young children in education.
Previous experience: I trained as a complementary therapist at Bath College which led to working on a cruise ship in Australia for 9 months. I then worked at Ralph Allen School on a temporary contract saving for a possible move to Australia, and whilst working at Ralph Allen I realised how much I love working with young people and continued to work there for 4 years as an attendance officer.
Likes Mentoring Plus because: Love working with young people, families and I want to make a difference.
Good at: Talking, making people smile and seeing the good in people.
Not so good at: Numbers and heights.