Fiona Bishop
Mentor Practitioner (SAFS)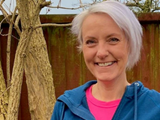 Responsibilities:  As a SAFS Practitioner, my role is to help instil the confidence in young people to realise their potential and to positively engage with their education.
Previous experience: I have previously worked in schools for several years, initially as a Teaching Assistant in secondary then moving to a special needs school. I went on to work for the Behaviour Support Service as a Support Worker to work one to one with primary children in their schools and also as a Parent Support Advisor. I have a degree in Fine Art, I have found that creativity has been useful when working with many of the children and young people I meet.
Likes Mentoring Plus because: I work with a team who are passionate about making a difference to young people. I love having time to listen to young people and encouraging them to realise their potential.
Good at: Drawing, using fitness to keep motivated and being caring.
Not good at: Being tidy, parking and singing!
Support our work
Each young person we support has a different story to tell - each one as powerful as the next.